Best places to live in London
March 19th, 2020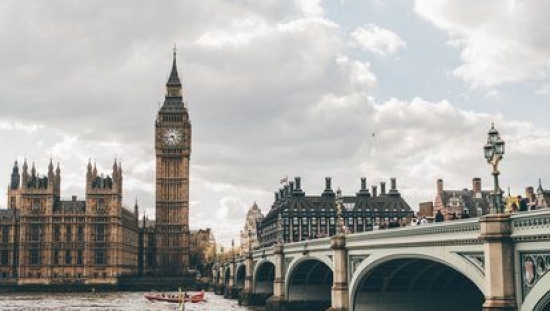 Moving to London – or moving throughout the city – can be a daunting thought. While the city is bustling, there are areas that feel more homely.
For growing families, first-time buyers, renters or retirees, we've got a list of the 10 best places to live in London in 2020.
1. Isle of Dogs
Although nobody seems to know where the name "Isle of Dogs" came from, it's certainly unique enough to have inspired the name of Wes Anderson's 2018 film! The Isle of Dogs was awarded Best Place to Live in London by the Sunday Times in 2019, and it's not hard to see why. The area has excellent transport links into central London – including a route to Greenwich which takes you under the river – and a pretty impressive skyline, but an abundance of green space so you've really got the best of both worlds. Property in the Isle of Dogs is, on average, around £100,000 cheaper than elsewhere in Zone 2.
2. Battersea
Home to the iconic Battersea Power Station, Battersea Park, and even the school attended by Prince George and Princess Charlotte, Battersea is a wonderful place to raise a family, or to live as working professionals. With a wide range of businesses supporting the local economy, contemporary apartments and Victorian terraces, there's something for everyone. Battersea is developing fast and welcoming a wide range of people to the area.
3. Belgravia
Belgravia boasts a prestigious SW1 postcode, and it's not hard to see why. Michelin-star restaurants, million-pound mansions and designer stores populate this area – so it's not one to consider if you're on a budget! The iconic
architecture makes Belgravia stand out amongst the rest – think classic white townhouses, immaculate gardens and greenery, and access to Hyde Park. The area has prestigious primary and secondary schools – Hill House was even attended by Prince Charles! Central London is a 15 minute drive from Belgravia: perfect if you work in the centre of the city.
4. Bermondsey
Winner of The Sunday Times' Best Place to Live in London in 2018, Bermondsey attracts the young professionals and the people with their finger on the pulse. It's a trendy area, with a mix of eclectic apartments built in old factories and warehouses. Food and the arts are celebrated here, with a huge variety of street food and independent cafes, restaurants and bars dotted along the high street, and independent cinemas and theatres on the street corners – including the children's Unicorn Theatre. The transport links within Bermondsey are excellent – especially for students, who have access to 9 renowned universities without having to walk for longer than half an hour.
5. Blackheath
Blackheath offers inhabitants the unusual experience of village life in a London postcode. The area is beautiful – green open spaces mingle with classic old buildings and churches. The Heath honours unique traditions – try the kite-flying festival, which attracts 15,000 people a year! The area is largely residential, with plenty of family homes and a community feel. Quaint cafes, bars, independent shops and florists nestle together on the friendly high street.
6. East Finchley
East Finchley is a perfect spot to settle down, whether you're a working professional or starting a family. It's a leafy suburban area, not quite hipster and not quite 'nappy valley', but somewhere in between that should suit most buyers who are ready to find somewhere to settle down. The high street boasts independent stores, cafes and a gastropub, but there's a real focus on activities for children too – with many community groups, performing arts schools, sports clubs and extracurriculars for the little ones to throw themselves into.
7. Notting Hill
No, not the film. Notting Hill is home to London's famous Portobello Road Market – a two mile long selection of everything from vintage clothes, coffee, street food, flowers and antiques. Notting Hill is a hugely desirable residential area, with celebrities like Richard Branson, Stella McCartney and Robbie Williams all owning property in the area. Notting Hill is within walking distance to a huge number of transport links, as well as Hyde Park and Kensington Gardens if you fancy a stroll in the sunshine.
8. Fulham
Fulham is a great choice if you're a big foodie or love your local craft beer. The streets are lined with a wide variety of independent restaurants, bars, cafes and coffee shops so you'll always have something new to sample. The area offers great transport links to nearby Chelsea and Knightsbridge. Property in Fulham consists of traditional Edwardian and Victorian terraces – you won't find many new builds here. Prices range from the affordable to the eye-watering, with one luxury penthouse costing over £6000 a week in 2019. Football fans will be pleased to know that Fulham is home to Fulham and Chelsea football clubs.
9. Richmond
Named the Happiest Place in London in 2016, Richmond is a wealthy area – with the average property costing around £840,000, but villas costing anywhere between 2 and 8 million if you're really keen on the property. Richmond is not a place for the first-time buyer, but rather serves as an aspirational area – full of history, but now populated by huge internet-central companies like eBay and Graze, to prevent the area from becoming too staid. The town offers a blend of riverside walks, architecture and local business, with independent cafes, bars and restaurants dotting the streets.
10. Chelsea
Chelsea found its feet in the 1960s and now attracts some of the most affluent buyers to the area. Part of Central London, the area is characterised by stunning villas, red-brick terraces and leafy streets. The restaurants and bars are prestigious, and visited by many celebrities who have homes in the area. To say that Chelsea is a perfect spot for shopping is an understatement – you can buy pretty much any designer product you fancy from a huge range of designer and independent stores. For professionals working in the city centre, your commute will take around 40 minutes on public transport or 20 by bike.